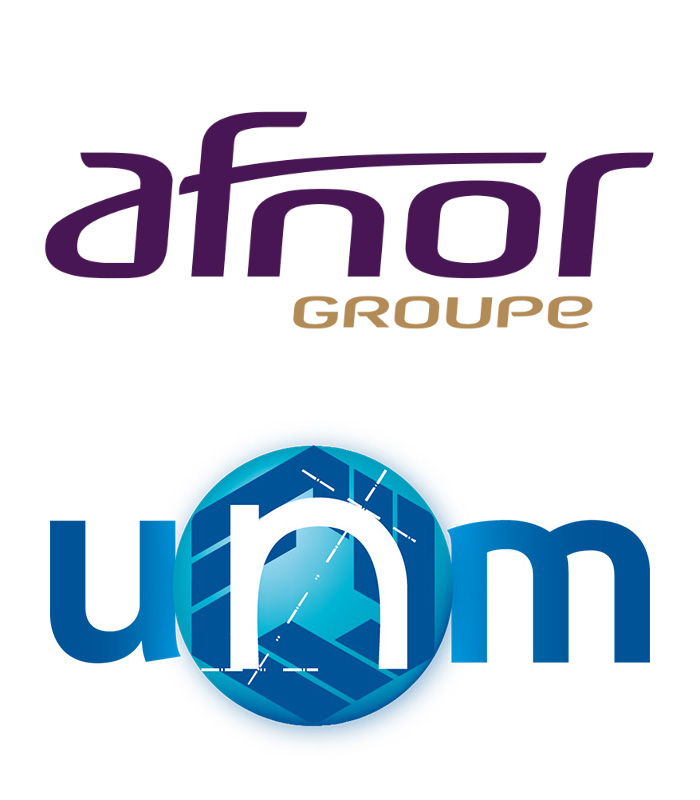 STANDARDISATION
For several years, Ametra Engineering as been a member of the Standardisation Committee AFNOR "Geometric specification of products: Dimensioning and Tolerancing", managed by the UNM (Union de Normalisation de la Mécanique) standardisation office.
The committee works on the standards associated to the "Geometric Specifications of Products" (GSP). In this framework, Ametra Engineering contributes to the standardisation projects (national, European and international). The geometric specifications of products (GSP) are a standardised language that enables the definition, on the design drawing, of all its geometric and functional characteristics: dimensions, shape, direction, position, surface condition, relationship between parts, etc. It is a universal language used by all those who intervene in the creative process, from the design to the manufacturing, to quality control.
ORGANISATIONS
GLOBAL COMPACT
Since March 2016, Ametra Engineering has joined the Global Compact programme.
The Global Compact is an initiative launched by the United Nations on 26 July 2000 in New York. Its aim is to encourage organisations around the world (including businesses) to adopt a socially responsible attitude, based on 10 fundamental principles under 4 headings: Human Rights, Working conditions, Environment and the Fight against corruption. Commitment to the Global Compact is on a voluntary basis. In this case, the company that joins commits to making progress in the areas covered by the Global Compact and publishing a Communication on Progress (COP), which presents the actions taken and results obtained.
Currently, over 8700 companies and 5100 not-for-profit organisations have joined the Global Compact in 170 countries. It is the largest sustainable development initiative in the world.

OUR COMMITMENT
On 30 June 2016, Ametra Engineering has published its Communication on Progress, which you can read in full on its official website. The actions taken and the forecast for the coming year testify to the company's strong commitment to the Global Compact:
A continuous improvement approach, including ISO 9001 certification and our Quality Policy
Integrating the environmental dimension to the campaigns we run for our employees
Sponsoring of AMETRA staff projects
Safety, Staff well-being and the quality of working conditions...
Since 2016, our COP is updated every year to confirm our commitment and demonstrate our continuous improvement approach on each of the themes concerned.