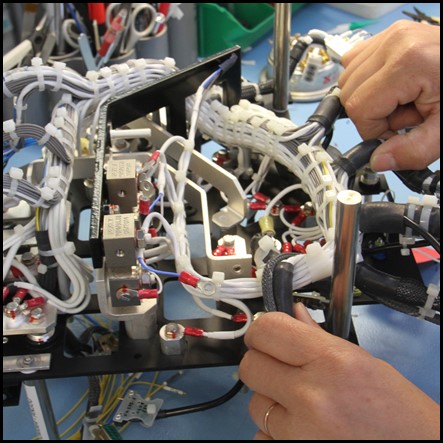 Our teams design, produce and integrate complex electrical and electronic assemblies according to customer requirements and international standards.

Thanks to their technical expertise, our prototypists are able to trace optimization tracks to Design Offices and can thus contribute to Design To Cost deployment.

Our prototype UAPs bring value to debugging studies and develop tools dedicated to serial production.
OUR SKILLS
Study
Industrialization
Systems integration

Qualification
Test & Implementation
MOC

intEgration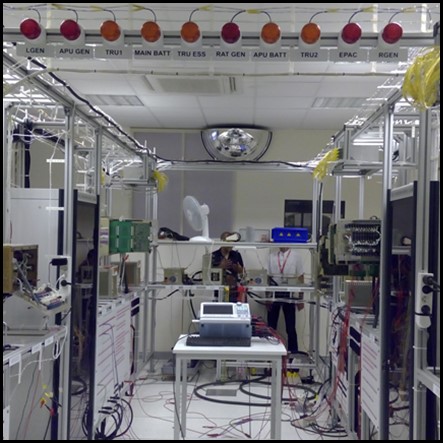 Ametra Integration has study and industrialization capabilities that enable the realization of global system integration projects. Our productions consist of electrical and electronic systems that can be integrated for example in:
Command, control and power bays
Shelters
Test benches and large ensembles
Specific mechanical structures

Ametra Engineering brings its expertise to these integration projects through its engineering, calculation, thermal, electronic and electrical design offices.
SMALL AND MEDIUM

MANUFACTURING

Ametra Integration has 3 industrial sites located in France, Tunisia and India, specializing in interconnection systems and the integration of complex electrical and electronic systems.

Our center of excellence based at Longué-Jumelles is particularly dedicated to prototyping, complex integrations, defense and specific products, and local industrial activities with our French customers. Our cable manufacturers carry out series production and are very involved in the continuous improvement process led by our UAP managers. Our control team will ensure the proper implementation of our manufacturing processes and the conformity of the products delivered by visual and automatic controls. This center has high capacity automatic test facilities.

Our Tunisian site is more oriented towards the big series and in capacity to deal with prototyping. This production capacity completes our electrical engineering offer to offer our customers solutions ranging from design to delivery of compliant finished products.

Our Indian JV site with our partner Nucon allows us to offer our customers a serial production capacity, while giving them the benefit of a defense offset India.


A centee of excellence

200 people
5500 m²
Test facilities
Laser marking
A site in india
In strong development
Test facilities

A site in Tunisia
100 people
1600 m²
Test facilities